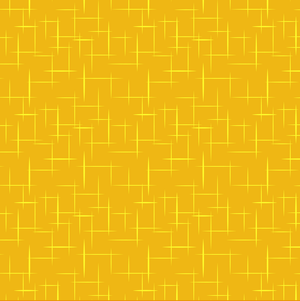 Our Story
S.R. Trent's Ultra Vintage Deluxe Sounds
   Steven R Trent is a guitar slinging, homemade drum stomping, singer/ songwriter from North Canton OH.
   Often accompanied by the Lovely Jean on various percussion instruments, they've performed on stages all over Ohio and beyond.
   It all began way back at the end of 2010 when Steve found himself with upcoming shows on the calendar and a defunct band.
   He threw together his first homemade drum set, which consisted of a bass drum made from a $4.00 Samsonite suitcase and a slapped together plywood box for a snare drum, and the rest is history.
   Over the years the homemade gear improved, more and more songs were written, and eventually Jean found herself not only being the one woman road crew, but becoming part of the act as a percussionist, playing various instruments like the washboard, cabasa, and maracas.
   With original songs like Truck Stop Gravy, Carnie Love Song, Motorhome Deluxe and the Bigfoot Stomp; along with an extensive catalog of Steve's own souped-up versions of juke joint standards and obscurities; you're guaranteed a quality serving of Ultra Vintage Deluxe Sounds at each and every SR Trent performance
   Now, even though the musical stylings are rooted in sounds from the past, there's always an eye and ear  to the future.
   New songs are always being written and learned; and more shows and performance dates are always in the works.
 
A brief list of events and venues  
where Steven R Trent has performed 
Brewed Roots Festival (Canton OH) 
FrothFest (Canton OH) 
Meltdown Music Festival at Rockabilly Mountain (Olean NY) 
Rally in the Valley (Pittsburgh PA) 
The Symco Shakedown (Symco WI) 
The Wheaton All Night Flea Market (Chicago IL) 
The Gravediggers Ball (Canton/Massillon OH) 
Annabel's (Akron OH) 
Rippers Rock House (Akron OH) 
BuzzBin Shop (Canton OH) 
Georges Lounge (Canton OH) 
Yorktown Lanes Inferno Lounge (Cleveland OH) 
Five O'Clock Lounge (Cleveland OH) 
The Royal Oaks (Youngstown OH) 
Cedars (Youngstown OH) 
The Shrunken Head (Columbus OH) 
The Avalon (Lima OH) 
The Crooked I (Erie PA) 
123 Pleasant st. (Morgantown WV) 
The Shore Rd. Tavern (Philadelphia) 
The Compound  (Philadelphia) 
Hickey Tavern (Allegeny NY) 
New Dodge Lounge (Detroit MI) 
Roche Bar (Port Huron MI) 
Kochanski's Concertina Beer Hall (Milwaukee WI) 
The Skylark Lounge (Denver CO-with The Living Deads) 
Sturgis Bike Week (Sturgis SD-with The Living Deads) 
Buffalo Chip Campground (Sturgis SD-with The Living Dead