Despite telling myself that I wouldn't take any shows until April this year, (and turning down a few cool ones I might add), I am playing my first show of the year on Thursday March 13th.
   Why you might ask?
   Well, let me tell you about it, and you'll see.
 
  A few weeks ago BuzzBin Mike asked me if I could jump on a bill with Matt Woods and Donnie Casey Jr. that night down at the BuzzBin Shop.
   I love Mike and his venue, so I can't say no to him, especially when Matt Woods is on the bill.
  
   In case you don't know let me tell you, Matt Woods is the real deal.
   Matt's a phenomenal songwriter and a fantastic performer.
   He is also starting to get some major national notice based on the strength of his talent and from his nonstop touring.
   Saving Country Music named Matt's Deadman's Blues Song of the Year 2013.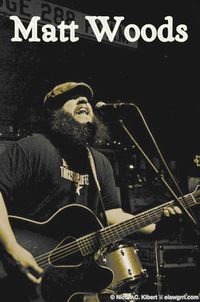 Matt may be one of those rare artists that could make a big jump to the next level based on real talent and great songs.   Then we'll all be saying, "I used to see him in little clubs before he became a huge star"
   You don't want to miss the chance to catch him in small rooms while you can, so I suggest you get out to the 
BuzzBin Shop
 on Thursday March 13th 2014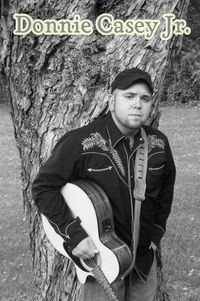 Oh yeah, by the way, Donnie Casey Jr. will be there too!
   Donnie's great, he's called the Honky Tonk kid around these parts, a real live third generation Honky Tonk singer 
   And you know what I do…but I will probably be playing a lot of newer material, so don't miss it.
   I may even have a new EP at the show with 4 or 5 new songs on it.
   These will be a one time run, so you better get these collectors items while supplies last!
~ SRT